Pottery Painting in Cambridge, ON
Treat yourself, your loved ones, friends or coworkers to an exciting and memorable painting experience at Play With Clay Cambridge. Our pottery painting in Cambridge, ON, is a fun and relaxing activity you can enjoy alone or with your friends and family. Create a masterpiece that you will cherish for years to come. We have a large selection of beautiful and unique pottery pieces for you to choose from.
What to Expect:
You will have unlimited time to work on your pottery. If you can't finish in one visit, return as many times as needed to complete your painting project at no extra cost.
Choose as many colours as needed to create your masterpiece.
We have hundreds of easy-to-use silk-screen stencils, Fun Writer products, etching tools, sponges, different art brushes, cool idea binders, and more to add awesome flair to your pottery project.
Our art instructors can guide and help you with tons of tips and tricks to make the perfect painted pottery piece.
Pottery prices are found underneath each piece, and that price covers all your paint, tools, and firing (no additional studio fees).
Take-home Kits:
Yes, taking home pottery painting kits is still a thing!
Pick out your pottery piece
Choose your colours (5 colours) and brushes
Paint in the comfort of your own home or work place
When you are ready, bring your painted pottery back for firing
No extra cost for take-home kits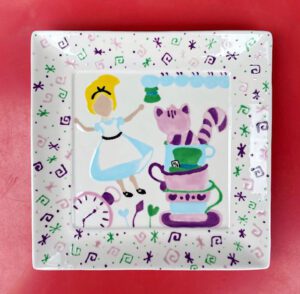 Painting Parties & B-Day Parties:
$28/Kiddo
Bring your munchies, juice boxes, cakes, gifts and decorations
Choose from the party section
Choose your colours
Birthday Gift from the PWC Crew to the B-day kids
Celebrate and paint!
Book Now
We Also Offer
Individual painting Sessions
In-Studio and Off-site Painting Events
Corporate events
Catering to schools
Connect With Us
Contact us today with any questions or book our pottery painting class. We are always excited to see new faces at our studio.